There are objects, which we believe to exist all around the world and objects with a distinct regional origin.

This project investigates the global spread of 12 objects through the amount of languages in which their Wikipedia article exists. Every language covers a certain percentage of the world population. The less population covered, the more unrecognisable the object is globally. This was translated onto images of the objects by changing their pixel size accordingly.

All images were composed to an eye-test, which displays the objects from the average vision of the world. If objects are recognised, it might indicate a common origin of viewer and object.

Feel free to download it, print it on A2 and test it yourself!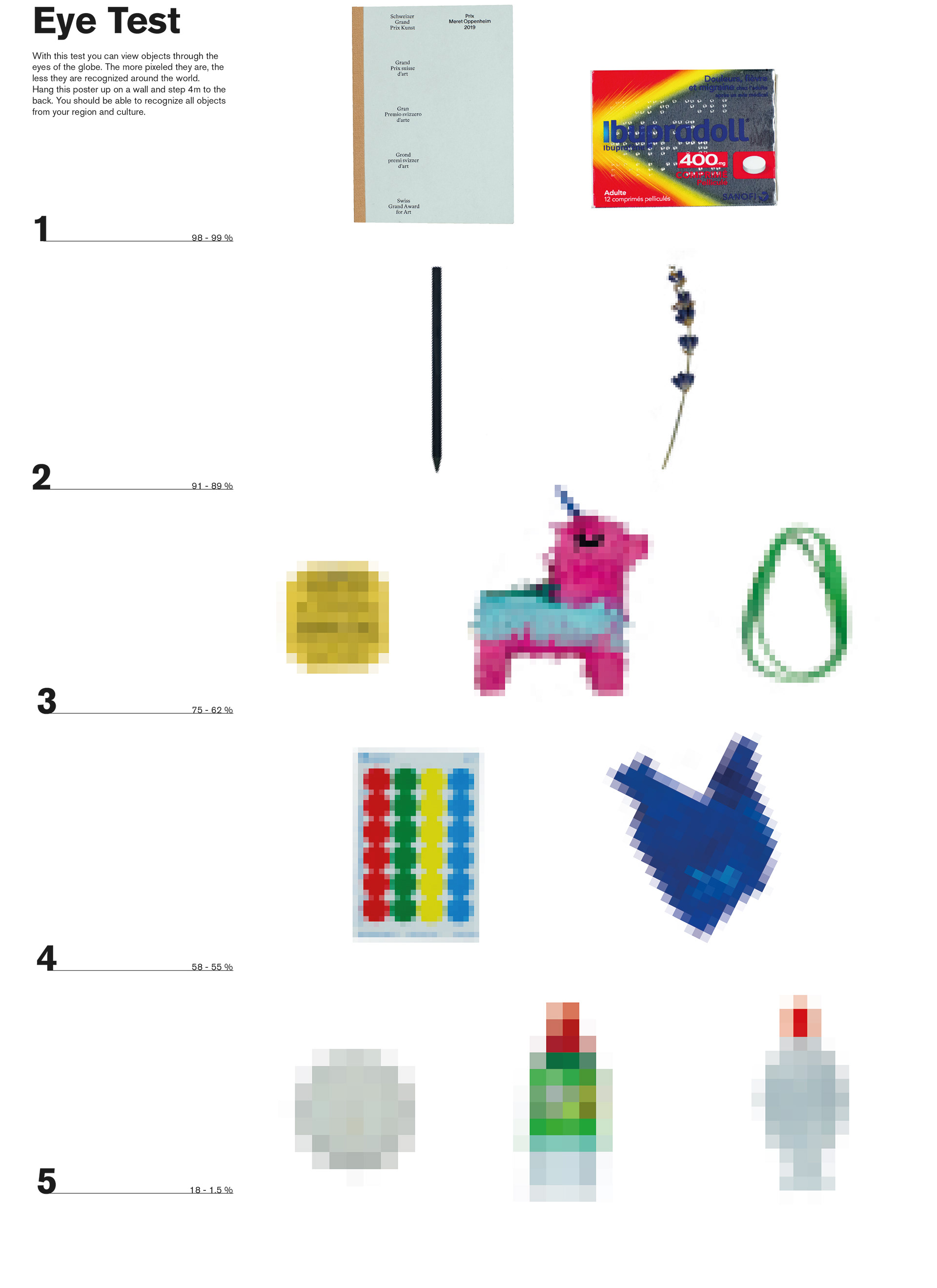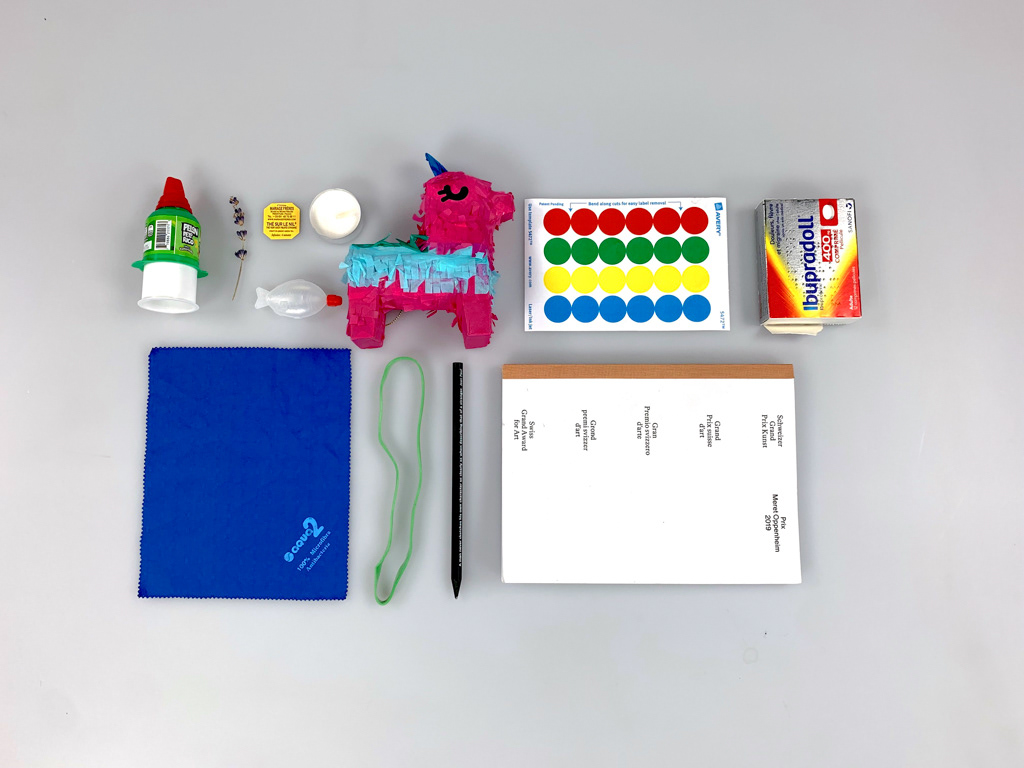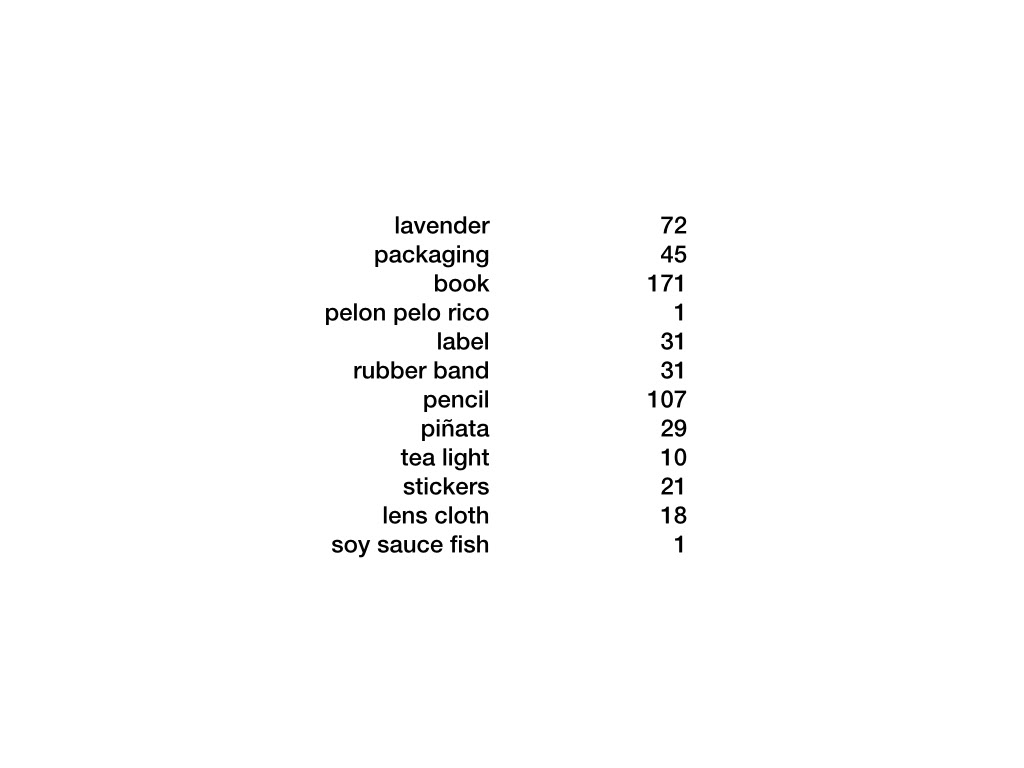 Let's look at the process: